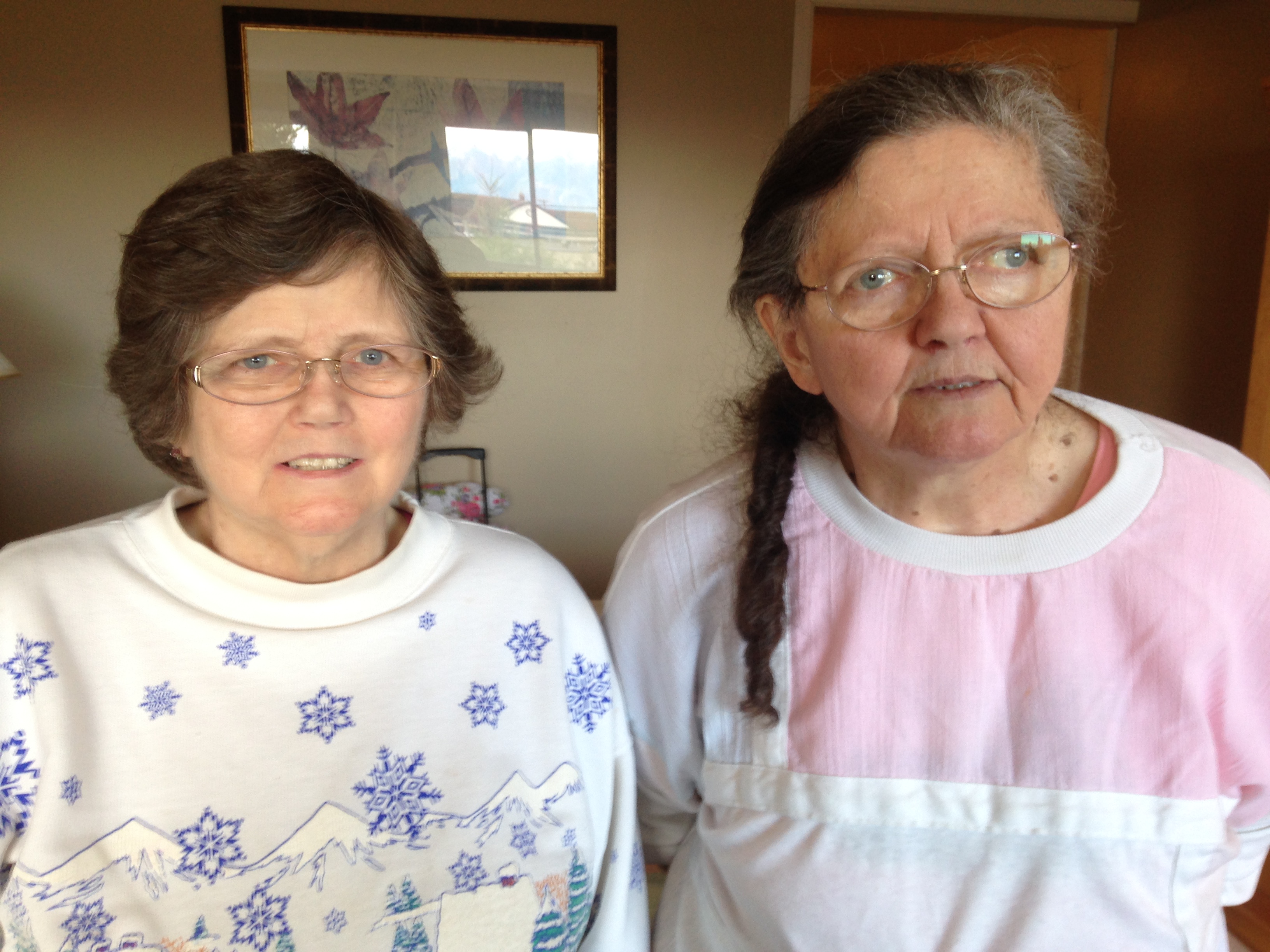 Even if they pool their resources, Louise and Linda Nason cannot afford a one-bedroom suite on the Sunshine Coast
By Newsdesk
Louise and Linda Nason first moved to the Coast in 1960. They've lived together most of their adult lives, looking after each other because neither is in good health: Louise, 62, is on disability and Linda, 67, has only 50 per cent of her heart function.
In 2011, they rented a two-bedroom trailer in a residential neighbourhood in Gibsons for $950 a month plus utilities. The rent eventually went up to $1,000.
The sisters volunteered in the community. Louise wrote the newsletter for the Sunshine Coast Schizophrenia Society and both were active in their church, Calvary Baptist, in Gibsons.
In 2016, the landlord announced he was going to sell the trailer and the lot, but because Linda was scheduled for open-heart surgery, he promised the sales contract would state they could stay for a year after the sale.
On June 26, 2017, Linda, who had only 38 per cent of her heart function remaining, had a major operation, boosting her heart function to 50 per cent. Due to complications, it took her two months to recover.
In August, the property was sold and on August 22, the new owner told them they had to be out of the trailer by September 30. The sisters went to the Residential Tenancy Branch, which told the landlord they had the right to stay until October 30.
The landlord started to seriously harass Linda and Louise. Court records show the landlord has been charged with harassing the sisters during a period of seven weeks. He was "willfully obstructing, interrupting or interfering with the lawful use enjoyment or operation of the property" by the tenant, plus causing a disturbance; his cousin has been charged with uttering death threats. The trial in Sechelt provincial court is scheduled for May 24 and 25, 2018.
The landlord also refused to return their damage deposit, without giving a reason; the Residential Tenancy Branch will hear that case on June 22.
Linda and Louise looked for a one-bedroom unit, but were not successful. Their joint income is $2,756.22 a month. Affordable rent — no more than a third of their income — would be $918.74, but there is nothing available in Gibsons at that price.
They want to stay in Gibsons because their friends, their church and their doctor are here, and they do not have a car. When they need to see a medical specialist in Vancouver, the ferry is close. They have inquired about Kiwanis Heritage Apartments, but say they were told six other homeless people are already on the waiting list.
The sisters ended up renting a room in a Gibsons motel for $1,200 a month and put their belongings in storage, which costs $387.50 a month. Until now, church members and friends have paid that, but Linda and Louise want the money to come out of their own pockets and have included it in their budget. The motel recently reduced the rate to $1,000 a month which they appreciate, but they are afraid it will go up in the summer.
"I totally understand that," Louise says. "I like the people of this motel. They're good to us."
But while they are happy to have a roof over their heads, life in a small motel room is not fun.
"When you have your own place, you are busy cleaning, and cooking, and baking," Linda says. "There is not much room here, you don't clean or bake, so it can get very boring on rainy days." They watch TV, do puzzles, and use adult colouring books, but their eyes are deteriorating.
Healthy eating is a challenge in a place with two hot plates, a microwave and a small fridge.
"We buy only what we eat every day, which is expensive,' Louise says, and macaroni and cheese are on the menu frequently.
Louise has given up the newsletter because the motel room has no room for her desktop computer. Every day, she walks to the Copyshop to use the computer to look for rentals, which costs her $80 a month. She would like to use the one at the library, but finds it too far to walk with asthma. A laptop would be a solution but they can't afford one, she says.
They have no idea how long they will have to stay at the motel. "Rents keep going up, and the summer season is coming, with Airbnb," says Linda.
The government should do something, like put a cap on rents," Louise adds.
She is still angry at their former landlord. "How come one man can have three houses, and behave like this, while somebody else has nothing?"
We hope you found this post interesting. Your donation will help us provide independent news in our community. Thank you.
Related posts: