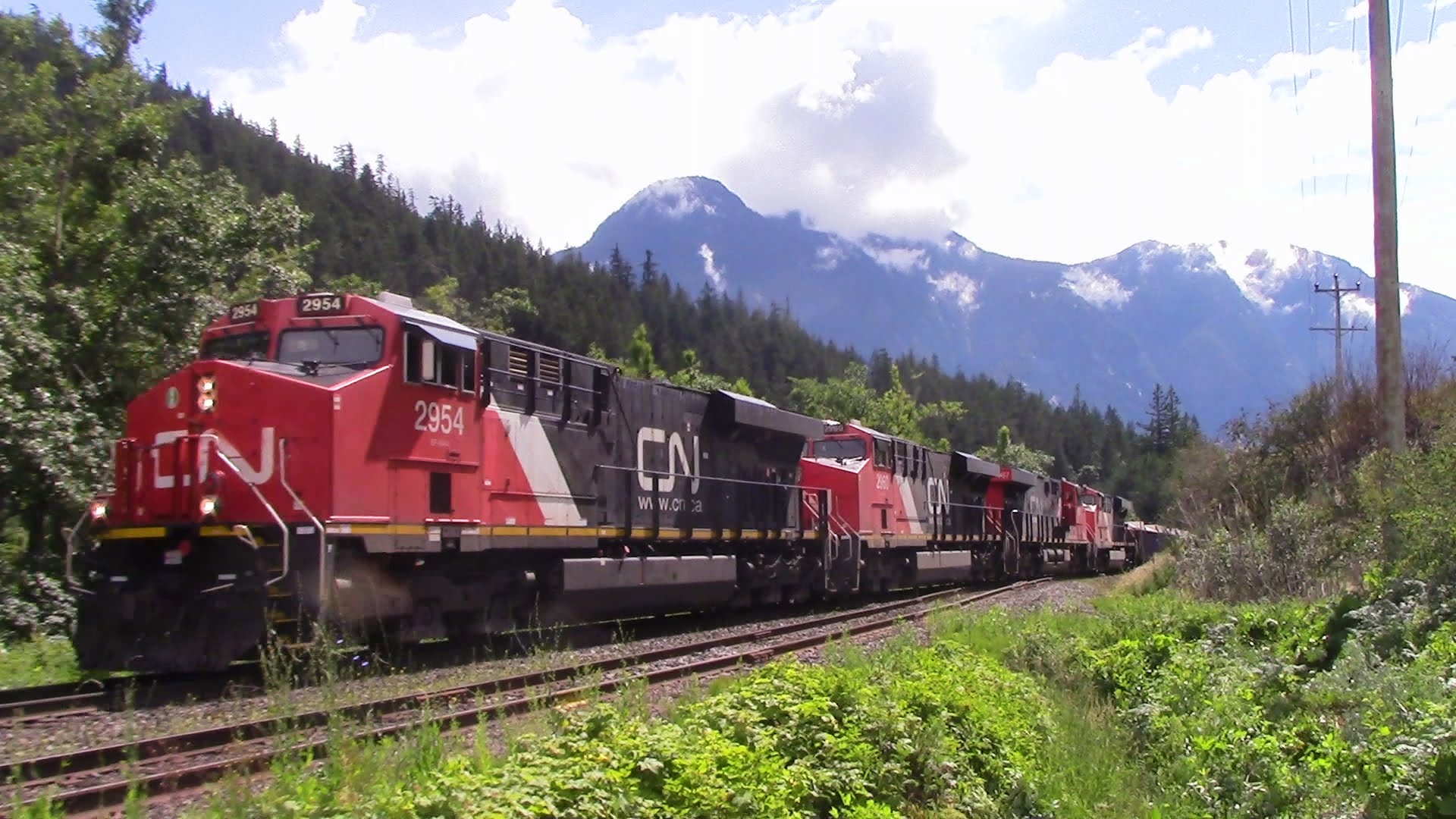 Gibsons resident sees great cost and environmental benefits in conversion of all diesel trains in British Columbia to electric ones 
Dear Premier Horgan,
I noted your priority is that the Site C project should not adversely impact BC Hydro rates. With this in mind, please consider the following opportunities:
Conversion of rail diesel to electric propulsion. A large number of 3,200 Kw diesel locomotives are in continuous operation with CN and CP on British Columbia railways with a combined power input approaching 200 megawatts. This diesel burning could be eliminated by Site C power through construction of some 2,000 kilometers of overhead electric transmission and replacement of about 100 locomotives.
Conversion from coal to hydro at the Genesee power station, a large coal-fired generating station 90 kilometeres southwest of Edmonton. The thirty-year old generators totalling 780 megawatts are in need of replacement and this capacity could be replaced by construction of a 650 kilometer-long transmission line from Site C.
Fuel for this station is supplied by a nearby strip mine. Power from Site C would greatly reduce the strip mining and burning of coal. There are media reports of plans by Alberta companies to convert coal fired generation to natural gas to cut their upcoming carbon cost in half. But use of Site C power would cut those costs to zero and there may be a significant financial incentive.
If Site C power could be utilized in these ways then there might be a positive impact on BC Hydro rates, if the power could be sold at a small margin over cost.
Also there are other opportunities to generate large amounts of power in B.C., for example the tidal rapids at Sechelt Inlet and Seymour Narrows, which could be used to replace other coal-fired generating stations in Alberta.
How much better it would be to export hydro power to Alberta than to build the Kinder Morgan pipeline expansion to transport vast quantities of dirty oil.
Congratulations on your success and my sincerest best wishes,
John Roper, P.Eng
Cc Andrew Weaver MLA, Nicholas Simons MLA
We hope you found this post interesting. Your donation will help us provide independent news in our community. Thank you.